Cultivation of Fruits, Vegetables and Floriculture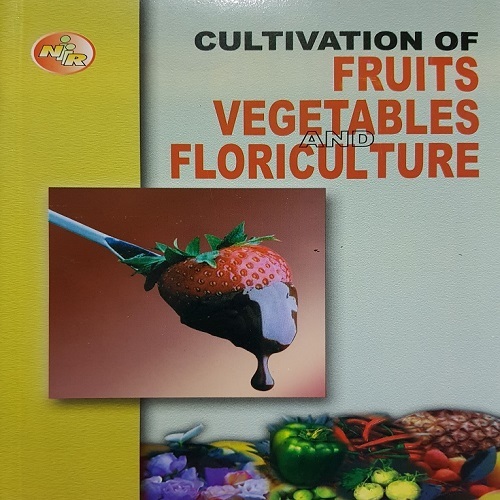 Cultivation of Fruits, Vegetables and Floriculture
Product Description
Author: NIIR Board
Format: Paperback
ISBN: 8186623752
Code: NI95
Pages: 760
Price: Rs. 1,100.00   US$ 125.00
Published: 2004
Publisher: National Institute of Industrial Research
Usually ships within 5 days
Fruit and Vegetable Cultivation in India is a prominent business sector for exporting merchandise and shipping and thus earning a good amount of international revenue for India. Since its independence India has been trying keep pace with the dazzling prospects of exporting commercial business. India is essentially agrarian and rural, with ample scope for lands for farming and cultivation and it has also helped for the cultivation of a large variety of fruits as well as vegetables. The study of fruit and vegetable production is a subject of enormous scope. It involves the integration of wide spectrum of disciplines. As the new technologies and developments become available, cropping system and production practices changes. India has perhaps been renamed as the vegetable and fruit basket in the world, a factor that weighs fascinatingly upon the cultivation of fruits in the country. India serves as the home to various kinds of vegetable as fruits, and holds a vital position in the field of productions of fruits and vegetables amidst different countries of the world. Floriculture covers all the aspects related to the production and use of flowers and ornamental plants, flower seeds, bulbs etc. The scenario of floriculture is changing fast due to steadily widening export opportunities and large number of people earns their livelihood. Commercial floriculture however is of recent origin. A constituent increase in demand for cut and potted flowers has made floriculture as one of the important commercial trades in Indian agriculture. Floriculture has an annual growth potential of 25 to 30 percent. Of late, large scale commercial companies have started joint ventures with foreign companies to invest in the floriculture sector. The government has invited foreign investment in floriculture, particularly in the areas of refrigerated storage and transportation facilities essential to ensure that flowers do not perish to transit. Cultivation of fruits, vegetables and floriculture is capable of attracting/retaining a large number of progressive rural populations on in farming.
This book majorly deals with integrated development of fruits, scope and importance of fruits, vegetable crops, integrated development of vegetables, floriculture, integrated development of floriculture etc.
This publication deals with all the important and relevant aspects of floriculture including production technology, open cultivation in different climates. The book is written in such way that it can be used by commercial growers, home gardeners, professional floriculturists and environmentalists.
Contact Us
B No. 106-E, Kamla Nagar, Near Spark Mall, Delhi, Delhi, 110007, India
Phone :+918071858931202