Drugs & Pharmaceutical Technology Handbook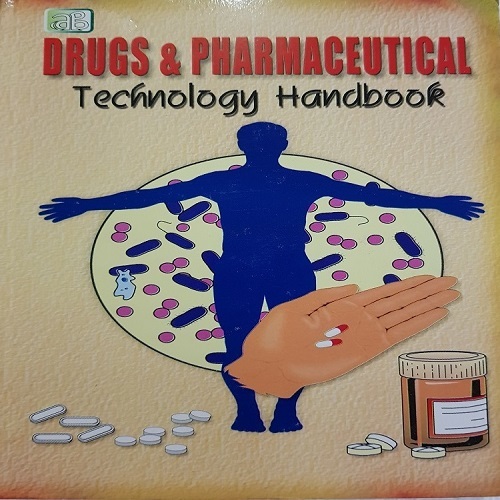 Drugs & Pharmaceutical Technology Handbook
Product Description
Author: NIIR Board
Format: Paperback
ISBN: 8178330547
Code: NI130
Pages: 636
Price: Rs.1,075.00US$125.00
Published: 2004
Publisher: Asia Pacific Business Press Inc.
Usually ships within5days
Drugs and pharmaceutical industry plays a vital role in the economic development of a nation. It is one of the largest and most advanced sectors in the world, acting as a source for various drugs, medicines and their intermediates as well as other pharmaceutical formulations. India has come a long way in this field, from a country importing more than 95% of its requirement of drugs and pharmaceuticals; India now is exporting it even to developed countries. Being the intense knowledge driven industry, it offers innumerable business opportunities for the investors/ corporate the world over. The existence of well defined and strong pharmaceutical industry is important for promoting and sustaining research and developmental efforts and initiatives in an economy as well as making available the quality medicines to all at affordable prices. That is, it is essential to improve the health status of the individuals as well as the society as a whole, so that positive contributions could be made to the economic growth and regional development of a country. On the global platform, India holds fourth position in terms of volume and thirteenth position in terms of value of production in pharmaceuticals. The pharmaceutical industry has been producing bulk drugs belonging to all major therapeutic groups requiring complicated manufacturing processes as well as a wide range of pharmaceutical machinery and equipments. The modern Indian Pharmaceutical Industry is recent and its foundation was laid in the beginning of the current century. The pharmaceutical industry can be broadly categorised as bulk drugs, formulations, IV fluids and pharmaceutical aids (such as medical equipment, hospital disposables, capsules, etc.). Special feature of the pharmaceutical industry is a large number of manufacturers in the small scale sector. The government is also encouraging the SSI sector providing some incentives. The recent developments in the technology and R & D work in this field have led to the increased growth rate of industries and have established Indian Pharmaceutical industries in the international market.
The content of the book includes information about properties, general methods of analysis, methods of manufacture, of different types of drugs and pharmaceuticals. Some of the fundamentals of the book are polymeric materials used in drug delivery systems , theoretical aspects of friction and lubrication , a convenient method for conversion of quinine to quinidine, formulation and evaluation of bio-available enteric-coated erythromycin and metronidazole tablets, extraction of virginiamycin, antipyretics and analgesics, column chromatographic assay of aspirin tablets, differentiating titration of phenacetin and caffeine, infrared spectra of some compounds of pharmaceutical interest etc.
This book covers an intensive study on manufacturing, production, formulation and quality control of drugs and pharmaceuticals with technology involved in it. This book is an invaluable resource for technologists, professionals and those who want to venture in this field.
Contact Us
B No. 106-E, Kamla Nagar, Near Spark Mall, Delhi, Delhi, 110007, India
Phone :+918071858931202