Handbook On Chemical Industries (Alcohol Based)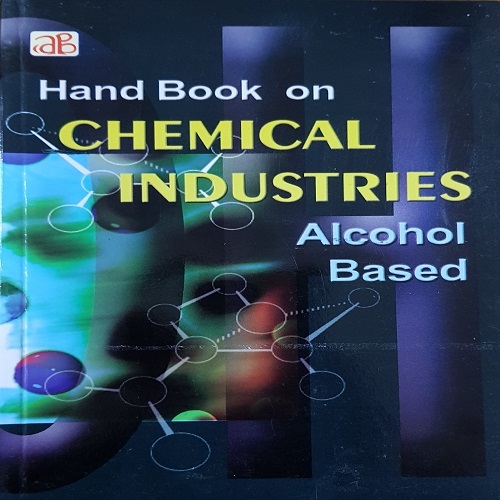 Handbook On Chemical Industries (Alcohol Based)
Product Description
The chemical industry comprises the companies that produce industrial chemicals. Central to the modern world economy, it converts raw materials (oil, natural gas, air, water, metals, and minerals) into several different products. The Indian chemical industry is among the established traditional sectors of the country, playing an integral role in the national economic development. This sector, forming part of the basic goods industry, is a critical input for industrial and agricultural development. The fundamental nature and diversity of the industry is best understood from the fact that the industry itself is the largest consumer of its products, accounting for around 33% of total consumption. Alcohol is a very valuable material which has variety of uses such as for production of chemicals, as a source of energy and fuel etc. an alcohol is an organic compound in which the hydroxyl functional group (OH) is bound to a carbon atom. In particular, this carbon centre should be saturated, having single bonds to three other atoms. Some of the common examples of alcohol and its derivatives are acetaldehyde, acetic acid, chloroacetic acid, acetic anhydride, dimethyl acetamide, butyl alcohols, ethyl acetate, butyl acetate, cellulose acetate, ethyl ether and many more. Ethanol can be used in the pharmaceutical, cosmetics, solvents, food, and chemical industries with a majority of industrial ethanol used as a solvent in the manufacture of pharmaceuticals, paints, and lacquers. It is also used as a carrier in medicines. Some food extracts and flavourings can contain ethanol. It is also used in the personal care industry in products such as hairspray, mouthwash and cologne and in hand sanitizers and medical wipes.

Some of the fundamentals of the book are manufacture of ethanol, absolute/anhydrous alcohol, barium acetate, calcium acetate, chromium acetate, cobalt acetate, copper acetate, lead acetate, vinyl chloride, vinyl acetate monomer, poly vinyl acetate, film-forming latexes, non film forming latexes, styrene based resins, styrene polyester resins, styrenated oils and alkyds, ion exchange resins, ethylene glycol monoethyl ether (cello solve) etc.

The book covers manufacturing details of various alcohol based chemicals. We hope that it will be very resourceful for new entrepreneurs, researchers, general information seekers and libraries as a reference book.
Contact Us
B No. 106-E, Kamla Nagar, Near Spark Mall, Delhi, Delhi, 110007, India
Phone :+918071858931202