Handbook on Herbal Medicines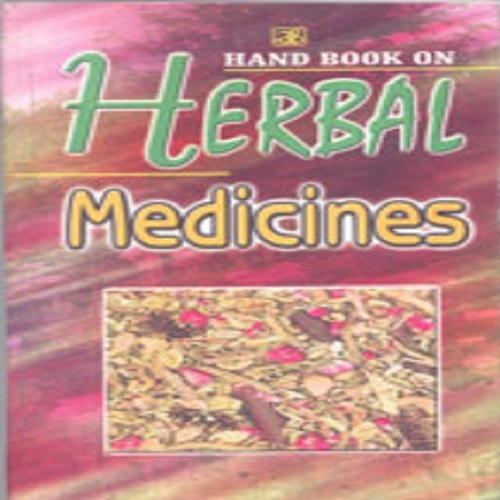 Handbook on Herbal Medicines
Product Description
India is said to be having advantage of well-recorded and well practiced knowledge of traditional herbal medicine. Herbal medicine products are dietary supplements that people take to improve their health. Many herbs have been used for a long time for claimed health benefits. Herbal medicines are the combination of curative experiences of generations of practises of physicians of aboriginal systems of medicine from time immemorial. Herbal medicines are as well in huge demand in the developed world for health care for the reason that they are efficient, safe and have lesser side effects. They offer cure for various diseases which do not have any modern medicine likes memory loss, osteoporosis, immune disorders, etc. Their use in the developed world has also increased. The herbal medicines today symbolize safety in contrast to the synthetics that are regarded as unsafe to human and environment. In the primeval times, the Indian sagacious held the view that herbal medicines are the only resolution to treat numeral health related problems and diseases. Although herbs had been priced for their medicinal, flavouring and aromatic qualities for centuries, the synthetic products of the modern age surpassed their importance, for a while. However, the blind dependence on synthetics is over and people are returning to the naturals with hope of safety and security.
This means there is immense potentiality in the market considering the fact the present book aims to provide you comprehensive knowledge. The book contains Formulae of different Herbal Medicines used in all kind of diseases. The chapters of the book are: Use of herbal medicines for masses, commonly available plants tested for lowering blood sugar, cure of goitre by Ayurvedic herbal medicines, clinical study of chalcopyrite tables in the management of common symptoms of acid dyspepsia holistic management of bronchial asthma, drugs for skin allergy, role of Ayurveda in veterinary science, manufacturers index, botanical name of drugs, research abstracts, Ayurveda on the web databases , drugs and their equivalents along with a directory section.
Research scholars, professional students, scientists, new entrepreneurs, and present manufacturers will find valuable educational material and wider knowledge of herbal medicine in this book. Comprehensive in scope, the book provides solutions that are directly applicable to the detailed information of herbal medicine.
Contact Us
B No. 106-E, Kamla Nagar, Near Spark Mall, Delhi, Delhi, 110007, India
Phone :+918071858931202