Herbal Cosmetics Handbook 3rd Revised Edition Books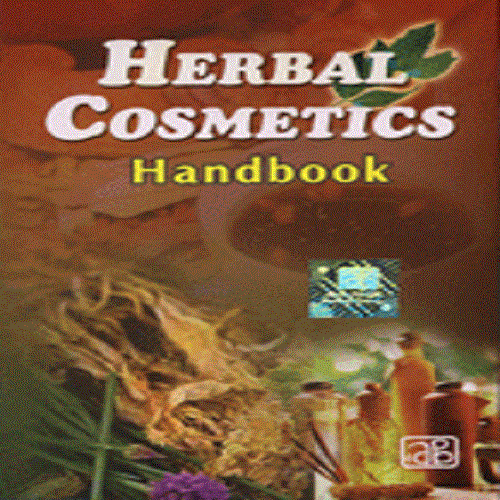 Herbal Cosmetics Handbook 3rd Revised Edition Books
Product Description
Cosmetics have been in utilization for more than thousands years. More commonly known as make- up, it includes a host of skin products like foundation, lip colors etc. The international market for skincare and color cosmetics surpassed a sale of 53 billion dollars in 2002. The quantity and number of latest products brought to market both nationally and internationally continues to develop at a fast pace. Cosmetic chemists all the time are looking for attractive and striking material that enhances skin's appearance and healthiness. A huge collection of compounds is required to supply these products. The newest edition of the Cosmetics Toiletries and Fragrance Association (CTFA) Dictionary displays more than 10,000 raw materials and the list continues to increase with every year hundreds of new ingredients being added. The cosmetic chemistry has encompasses a vast area of study and one such is Herbal Cosmetics.

Herbal cosmetics are the product of cosmetic chemistry, a science that combines the skills of specialists in chemistry, physics, biology, medicine and herbs. Since cosmetics are applied mostly to the skin, hair and nails, a brief description of the anatomy of these is desirable. Herbal cosmetic major users are girls and women who are very much peculiar about their skin type and requirement. Synthetic cosmetic being harsh and prone to more side- effects, herbal cosmetic is quickly replacing it and gaining a lot of popularity. As a result it has created an enormous market for itself both domestic as well as export market.
Herbal Cosmetics Handbook has been featured as best seller. The book contains formulae, manufacturing processes of different herbal cosmetics like cosmetics for skin, nails, hair etc. It also covers analysis method of cosmetics, toxicity and test method.

Some of the chapters of the book are: Classification of cosmetics Economic aspects, Cosmetic Emulsions, Cosmetics for the skin, Cosmetic Creams, Lubricating or Emollient Creams-Night Creams, Skin Protective and Hand Creams, Vanishing Creams-Foundation Creams, Liquid Creams, Cosmetic Lotions, Hand Lotions, Skin Toning Lotions-Skin Fresheners, Astringent Lotions, Hair Tonics and many more.

The book will render useful purpose for new entrepreneurs, technologists, professionals, researchers and for those who want to extend their knowledge in the said field.
Contact Us
B No. 106-E, Kamla Nagar, Near Spark Mall, Delhi, Delhi, 110007, India
Phone :+918071858931202