Petroleum & Petroleum Products Technology Handbook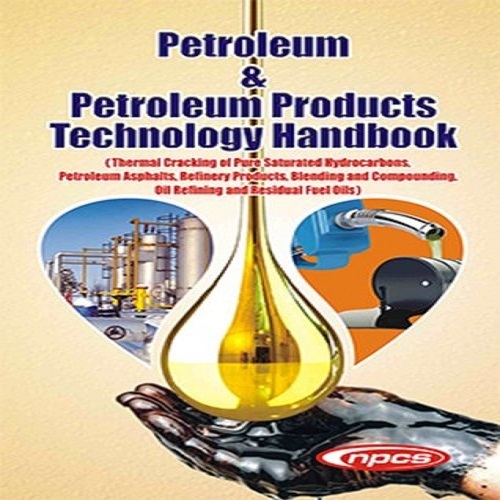 Petroleum & Petroleum Products Technology Handbook
Product Description
Author: NPCS Board of Consultants & Engineers
Format: Paperback
ISBN: 9788193733912
Code: ni528
Pages: 440
Price: Rs. 1,875.00 US$ 150.00
Published: 2019
Publisher: NIIR PROJECT CONSULTANCY SERVICES
Usually ships within 5 days
Petroleum asphalt is a sticky, black and highly viscous liquid or semi-solid that is present in most petroleum crude oils and in some natural deposits. Petroleum crude oil is a complex mixture of a great many different hydrocarbons. Refined petroleum products are derived from crude oils through processes such as catalytic cracking and fractional distillation. Refining is a necessary step before oil can be burned as fuel or used to create end products.
Residual fuel oil is a complex mixture of hydrocarbons prepared by blending a residuum component with a flux stock which is a distillate component diluent, to give the desired viscosity of the fuel oil produced.Petroleum refining is the process of separating the many compoundspresent in crude petroleum.An Oil refinery or petroleum refinery is an industrial process plant wherecrude oil is processed and refined into more useful products
The global Petroleum Asphalt market is valued at USD 48.8 Billion in 2017 and is expected to reach USD 77.67 Billion by the end of 2024, growing at a Growth Rate of 6.87% between 2017 and 2024.The global bunker fuel market was valued at $137,215.5 million in 2017 and is expected to reach $273,050.4 million by 2025, registering a CAGR of 9.4% from 2018 to 2025.
Some of the fundamentals of the book are composition of radiation effects on lubricants, thermal cracking of pure saturatedhydrocarbons, petroleum asphalts, refinery products, refinery feedstocks, blending and compounding, oil refining, residual fuel oils, distillate heating oils, formulations of petroleum, photographs of machinery withsuppliers contact details.
A total guide to manufacturing and entrepreneurial success in one of today's most lucrative petroleum industry. This book is one-stop guide to one of the fastest growing sectors of the petroleum industry, where opportunities abound for manufacturers, retailers, and entrepreneurs. This is the only complete handbook on the commercial production of petroleum products. It serves up a feast of how-to information, from concept to purchasing equipment.
Trade Information
Cheque, Cash Advance (CA), Cash on Delivery (COD), Cash Against Delivery (CAD)

10 Per Day
Cardboard boxes are industrially prefabricated boxes, primarily used for packaging goods and materials and can also be recycled.

All India
Contact Us
B No. 106-E, Kamla Nagar, Near Spark Mall, Delhi, Delhi, 110007, India
Phone :+918071858931202