The Testing Manual of Paints, Varnishes and Resins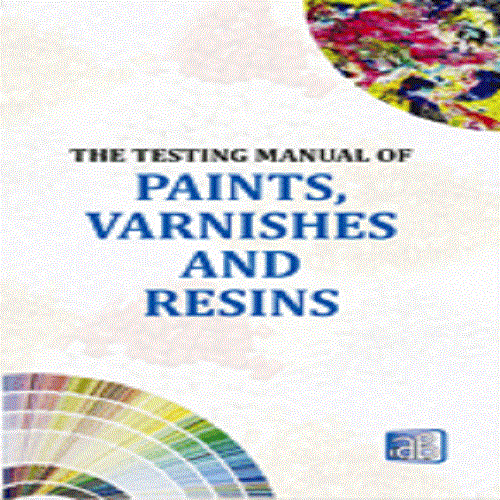 The Testing Manual of Paints, Varnishes and Resins
Product Description
Paint can be applied to almost any kind of object. It is used in the production of art, in industrial coating, as a driving aid (road surface marking), or as a barrier to prevent corrosion or water damage. Quality control for paint product can be achieved through conducting a number of physical and chemical tests to paint samples. In the paint and coating industries, paint testing is often used to determine if the paint or coating will adhere properly to the substrates to which they are applied. Testing of paint, varnishes and resins can be done in a number of different ways. The fact of the matter is that many industries use several different paint testing methods in order to ensure accurate results. Products of the surface coating are essential for the preservation of all types of architectural structures, including factories, from ordinary attacks of weather, micro and macro organisms, atmospheric pollutant, etc. Architectural coatings are usually applied to wood, gypsum wall board, or plaster surfaces. Bituminous coatings are used on surfaces to reduce or eliminate the destructive effects of weather, chemicals and water vapour. They are also used as sound deadeners, to provide resistance to heat transfer and to provide abrasive coatings to minimize slip hazards. Traffic paint is an important factor in the control of traffic, not only of motor vehicles but also of aircraft at airports and of pedestrian traffic. Proper paint formulations depend upon raw materials selection and accurate calculation of the amounts of its constituents. Therefore it becomes necessary to adopt various test methods for testing the quality of product. The final product shall have no adverse effect on the health of personnel when used for its intended purpose and applied in approved facilities with the use of approved safety equipment.
This testing manual elaborates the methods used to determine the physical and chemical properties of paint, varnish, resins, and related materials. Some of the fundamentals of the book are biological deterioration of paints and paint films, weathering tests natural weathering, artificial weathering machines, new jersey zinc company machine, gardener parks wheel, atlas weather Ometer, sunshine carbon arc weather Ometer, British railways machine, British paint research station machine, waxes and polishes, putty, glazing compounds, caulking, compound and sealants, tile like coatings, applicable specifications, adhesion tests, Evans adhesion test, resistance to alkaline peeling (Evans method), paint for electrocoating, synthetic resins, driers and metallic soaps, natural resins
The purpose of this book is to help its readers to establish standardized testing methodologies and to eliminate unnecessary or undesirable variations in test results when evaluating a products adherence to specification requirements. It is hoped that this book will help its readers who are new to this sector and will also find resourceful for new entrepreneurs, existing industries, technical institution etc.
Contact Us
B No. 106-E, Kamla Nagar, Near Spark Mall, Delhi, Delhi, 110007, India
Phone :+918071858931202